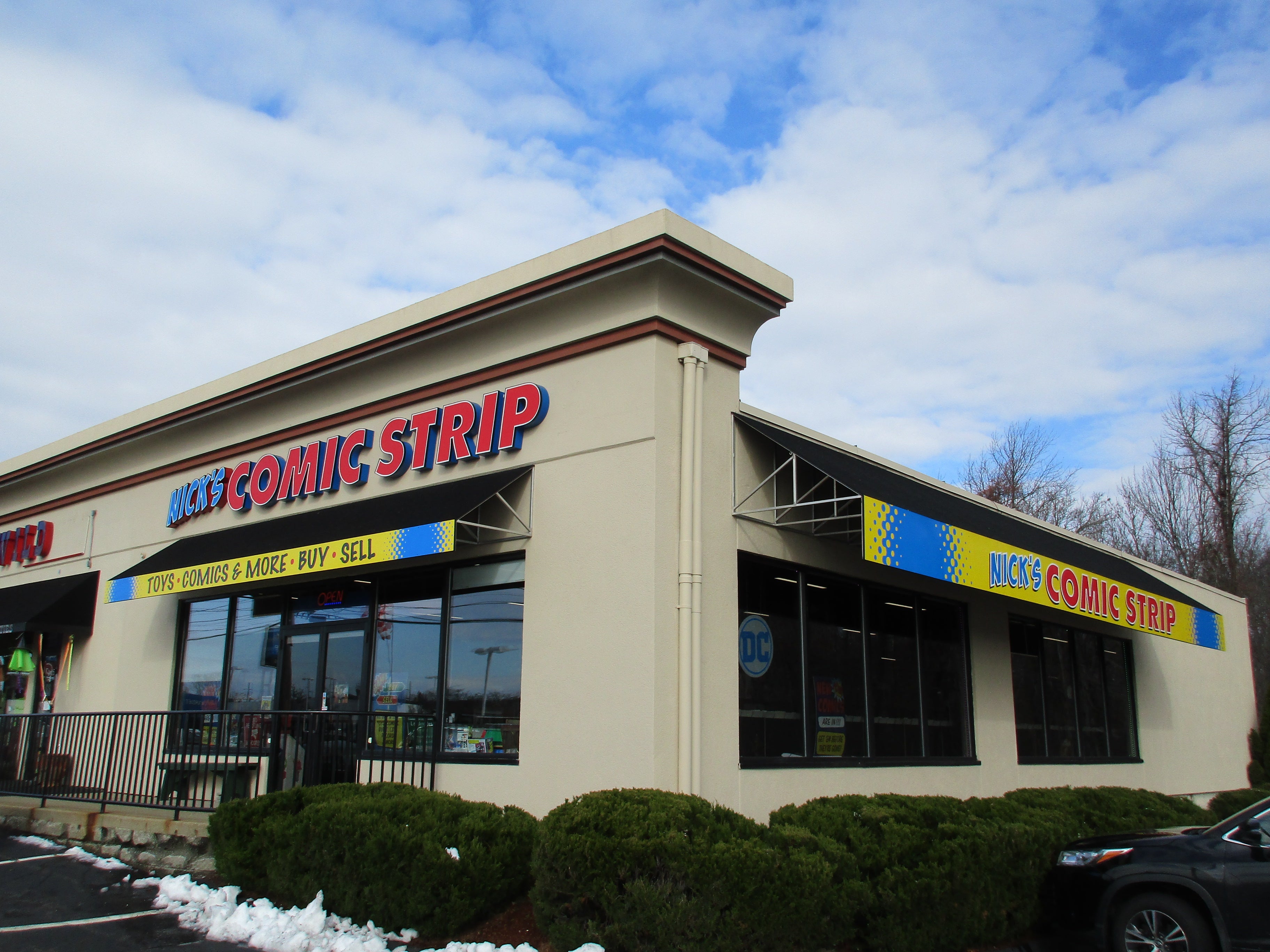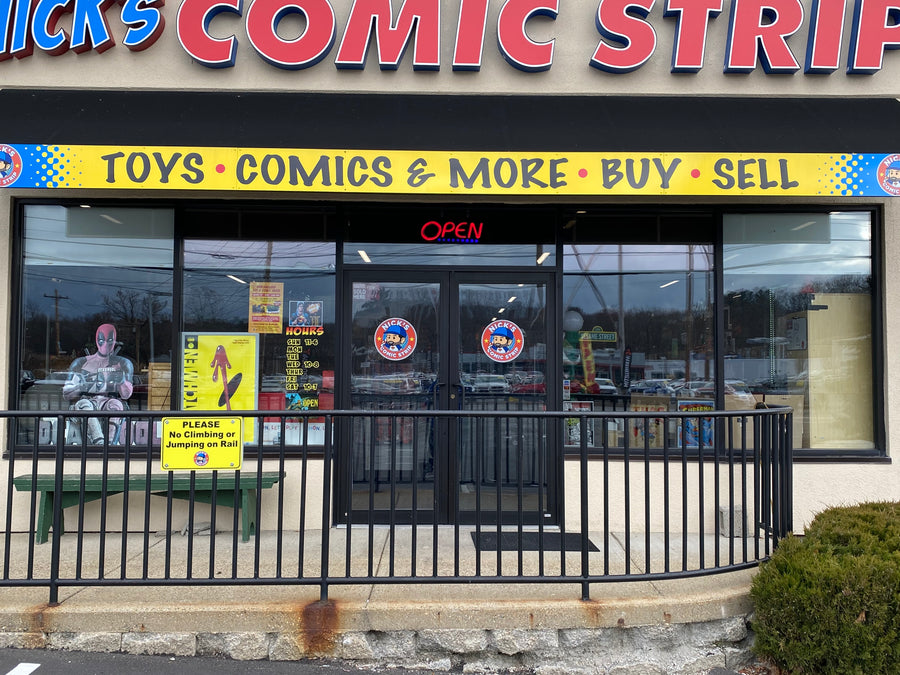 Welcome to Nick's Comic Strip
Established in 2016, Nick's Comic Strip was started by collectors for collectors.  Nick's is a boutique shop for buying, selling and trading, as well meeting other collectors. Our amazing staff and the occasional celebrity compliments our expansive collectibles environment. 
Need help finding a specific item? Well look no further as we will search high and low for you.
Both pressing & cleaning available.
We can guide you on what is worth grading and what is not. 
We also send out books on customers behalf for grade. Taking all the stress and hassle out of it for you!
Collection & item appraisals! We can work with you to get you a proper valuation on your item/i items, & help you make an educated next step decision.
Nick's has an outstanding inventory of comics, toys and collectibles! I always leave the store with my wallet feeling lighter and my hand holding a bag of goods! Nick's Comic Strip has reasonable prices and are fair to help out with the best deals! Nick, Chris and their outstanding staff are always there to help out and provide you with the best service! I urge everyone to head over to Nick's Comic Strip because you will have an amazing experience and most likely will find what you need to continue your personal collection!!

Nick's is a great place. I come here for all my comic and collection needs. The staff are knowledgeable and treat the customers right. Highly recommended.
I met Nick at Rhode Island Comic Con a few years ago. He is generous and helpful with my fundraising efforts for both The Leukemia & Lymphoma Society as well as Autism Learning Partners. He has assisted in raising hundreds for these organizations. Nick is helpful, friendly, and knowledgeable. His staff is professional. His shop is beautiful and well stocked. If he doesn't have an item in stock, he will try to find it/order it for you. I highly recommend Nick's Comic Strip.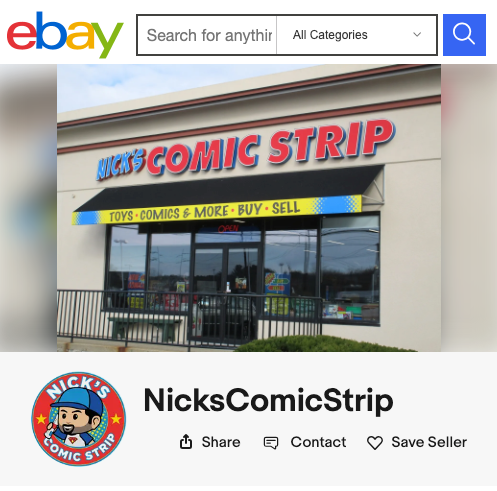 Check us out on eBay
Describe a product, make announcements, or welcome customers to your store.